Environment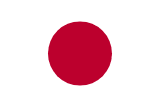 The 9th International Conference on Water Resource and Environment
Kunibiki Messe
Matsue, Shimane, Japan
The 9th International Conference on Water Resource and Environment (WRE 2023) will be held during November 21-24, 2023 in Matsue, Japan. 
As an annual conference held successfully in the past eight years in Beijing (WRE 2015), Shanghai (WRE 2016), Qingdao (WRE 2017), Taiwan (WRE 2018), Macau (WRE 2019), and Online via Microsoft Teams (WRE 2020, WRE 2021 and WRE 2022, changed from offline to online due to the COVID-19 pandemic), WRE aims to provide an extensive platform for scientists, researchers and scholars to present their research results and newest findings in all fields of water and environment, and recommend better solutions for the sustainability of environment. The plenary session will include Keynote Speeches, Invited Speeches, Oral Presentations and Poster Presentations. 
Matsue is the capital city of Shimane Prefecture, in Southwest Japan, known as the "City of Water". As an International City of Culture and Tourism, Matsue offers great sightseeing opportunities and welcomes international tourists. Matsue and its surrounding areas are rich in cultural assets and historical sites, and many of Japan's most ancient legends are set in the area. 
We look forward to meeting you all in the beautiful city Matsue!