Education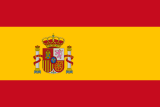 ICERI 2023
Barceló Renacimiento Hotel
Sevilla, Sevilla, Spain
International Conference of Education, Research and Innovation  
ICERI2023 will be the 16th annual International Conference of Education, Research and Innovation and it will be held in Seville (Spain) on the 13th, 14th and 15th of November, 2023.
ICERI first started 16 years ago and since then, it has become a prominent global educational conference which allows lecturers, researchers, technologists and professionals from the educational sector to not only share their research but also to learn about the most up to date educational innovations from other global experts. 
ICERI is known around the world and every year, more than 800 delegates from 80 different countries attend. We can ensure you that ICERI will be a unique opportunity to present to and learn from a wide range of global experts. This year's ICERI conference will be, without a doubt, one of the most significant educational conferences in Europe.
Abstract submission
The deadline for abstract submissions is July 13th, 2023.
Abstracts should be submitted on-line at https://iated.org/iceri/online_submission
The ICERI2023 Proceedings will be produced with all the accepted abstracts and papers. All the approved contributions will be included in the IATED Digital Library to form part of our database of innovative projects in Education and Technology.
A special venue: Seville
In addition to your professional experience at ICERI2023, you will be able to see one of Spain's most beautiful cities: Seville, one of the sunniest cities in Europe.
Seville is the home of Andalusian tradition, flamenco and bullfighting. It is famous for being a charming city, known for its narrow and medieval streets, romantic hidden plazas and its heritage of art and architecture (including Roman, Islamic, Gothic, Renaissance, baroque). Take your time to visit these historical monuments, enjoy its tasty traditional tapas or just relax at a flamenco bar.
Seville is a very accessible city; its airport offers a wide range of international flights. From Madrid, you can take a high-speed train that will bring you to Seville city centre in less than two and a half hours.
Visiting Seville will be an unforgettable experience. We look forward to seeing you there.