Community Health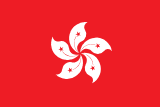 Healthy Ageing
New World Millennium Hong Kong Hotel
Hong Kong, Hong Kong, Hong Kong
Healthy Ageing in Western Pacific: Moving Forward with the UN Decade of Healthy Ageing  
This conference is co-organised by the World Health Organization Collaborating Centre for Community Health Services, the School of Nursing of The Hong Kong Polytechnic University (PolyU), and the PolyU Research Institute of Smart Ageing. The purpose of the conference is to gather key stakeholders, practitioners, researchers, policymakers and interested parties in the Western Pacific region for a common goal: to discuss ageing issues in different countries in the region and identify ways to collectively contribute to the United Nations Decade of Healthy Ageing Initiative 2021-2030.
The Healthy Ageing Conference is inviting presentations of research work, implemented programmes, projects, initiatives and ideas that contributed or have potential to contribute to healthy ageing in the region.
We are interested in the following:
• Topics, innovations, interventions and trending issues relevant to clinical, medical, epidemiological developments in the region, including health and social care service deliveries that have significant influences to healthy ageing.
• Topics centred on psycho-social, socio-cultural and environmental factors that have significant impacts on older adult's ability to age healthily.
• Topics and ideas centred on technological advancement and innovations with an aim to promote healthy ageing. These topics and ideas have been implemented or have potential to be successfully implemented in the communities and countries in the Western Pacific region.
We invite all interested parties to take this great opportunity to participate in the conference, to network, collaborate and engage in the work for the Western Pacific Region and the United Nations Decade of Healthy Ageing Initiative 2021-2030.