Education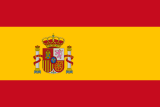 EDULEARN
Palma Convention Centre
Palma, Balears, Spain
EDULEARN23   
EDULEARN23 will be the 15th International Conference on Education and New Learning Technologies and will be held in Palma (Spain) on the 3rd, 4th and 5th of July, 2023.
EDULEARN has been running for 15 years and is a renowned global educational conference which allows lecturers, researchers, technologists, and professionals from the educational sector to share their expertise about teaching and learning methodologies and to present their projects. The 2023 edition of EDULEARN is sure to be one of the most successful educational conferences in Europe.
EDULEARN provides an ideal opportunity for international strategic networking and is without a doubt the best place to present your projects and innovations regarding education and technology.
A truly international event
EDULEARN is a globally known event and every year it brings together more than 800 delegates from 80 different countries. We can ensure you that there will be a highly diverse mix of people attending who will all share their profoundly valuable knowledge in the fields of education and technology.
EDULEARN23 Proceedings will be produced with all the accepted abstracts and papers. The Proceedings will be published in a fully digital format. After the conference, all registered authors will have on-line access to the Proceedings which will be available on the IATED Digital Library.
About Palma, Mallorca
Palma is the largest city in the island of Mallorca and the capital of the Spanish archipielago of the Balearic Islands. The population of the Palma municipality is approximately 400,000. The name Palma dates back to the Roman settlement on the site of the present city, although the area was originally settled during the Bronze Age.
Today, Palma is a busy commercial and cultural center and one of Europe's major holiday destinations. It's a city of modern, hotel chains, and flashy shops, yet, is dated and still retains much of the old architecture, with the Old Town having narrow streets, and showing the restored cathedral standing proud in the centre of town.