eResearch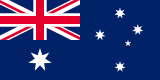 12th National eResearch Forum
University House @ Rimmer Street
Canberra, Australian Capital Territory, Australia
12th National AeRO Forum 2023 - eResearch and Artificial Intelligence  
Join sector leaders to openly discuss important issues for Australasian eResearch via two Q&A style panel discussions. The first panel will focus on AI and ML in eResearch, and the second related to the Research Data Culture Conversation (RDCC), followed by the opportunity to network with colleagues from Australia and NZ.
The annual AeRO National Forum is a one day event, which attracts senior staff from its members as well as eResearch leads from institutions, NCRIS capabilities, discipline communities, research centres, funding bodies, government and other agencies. Representatives from the Department of Education and Training are also invited.
All information about this event, and a link to the registration page, are at http://aero.edu.au/forum-2023 where you will also find information about previous Forums, including presentations and other supporting information.
Bookings via EventBrite https://aero-forum-2023.eventbrite.com.au/ 
We will post updates on https://twitter.com/AeRO_eResearch and
https://www.linkedin.com/company/aero---australian-eresearch-organisations