Molecular Biology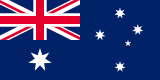 10th Annual EMBL Australia Postgraduate Symposium
The Garvan Institute of Medical Research
Sydney, New South Wales, Australia
MOVING FORWARD THROUGH COLLABORATION   
The European Molecular Biology Laboratory Australia Postgraduate Symposium (EAPS) is EMBL Australia's student-developed symposium, held annually over two-to-three days catering to Honours, Masters, and PhD students.
Join us in a decade of celebrating postgraduate study in Sydney from 1-3 November
This year, EAPS 2023 is 'moving forward through collaboration'! EAPS 2023 is all about highlighting (and facilitating) projects that celebrate and demonstrate collaboration in science. Our exciting interdisciplinary sessions such as 'where science meets art' and 'solving the problems of tomorrow' will bring together research and scientists from a variety of fields within molecular biology. Who knows – maybe you'll even meet your next collaborator!
This three-day event will feature:
Plenary talks | Oral presentations | Lightning talks | Poster sessions | Workshops

Prizes will be awarded for all presentation formats. Submit your abstract for a chance to win!

Registration closes: 30th September 2023

Abstract submission deadline: 30th September 2023

Registration details:
Early bird registrations (including conference dinner) (before 1st of July): $100.00

Standard registration (including conference dinner): $150.00
Registered and submitted an abstract? 
You are eligible to apply for a travel grant worth up to $330!